PREMIUM MULTI CAR TRACK DAY
Get ready to experience pure TRACK driving
Hype Drive events welcome individuals or small groups to enjoy a day on track in the fabulous Hype edition Alpine A110S, Porsche Cayman GTS and BMW M2 Clubsport. An unforgettbale experience, at an affordable price.
"So at long last, there's finally a driving experience tailored to the true enthusiast, making the thrill of driving more accessible than ever before. For the driver without the spare time and cash to pile into a track car, Hype Motorsport is an exciting option" EVO Magazine Jan 2023
Dates and details of each track exeprience day are listed below, with FAQ at the bottom of the page.
See you at the track :)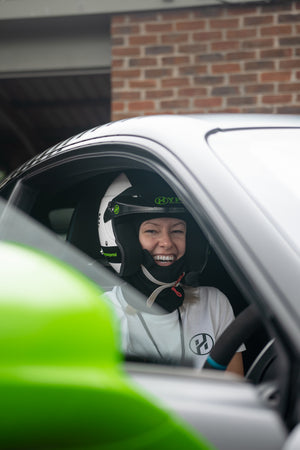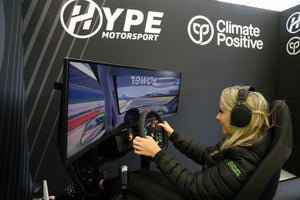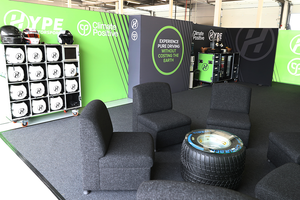 HYPE DRIVE | RYAN'S VIDEO
Minimum age is 21, with all drivers required to have a full UK or International driving licence. Penalty points? No problem, but please speak to us before booking.
7.45am Arrival and sign on
8.30am Driver's briefing
9.00am Hype welcome
9.10am Track Live
12.30pm Lunch Break
1.30pm Track Live
5.00pm Circuit closes (4pm
winter)
5.15pm Hype Driver of the Day presentation
5.30pm Day ends.
All drivers will be with us all
day, hosted within the Hype event garage.
Hype use the very best track day operators to facilitate the main track day that our group join.
Each driver gets 20 minutes on
track in all three cars, with a 4th 20 minute session available for hot laps with your instructor or more exciting driving on track.
Yes, the team of Hype instructors are the best in the business, sat in car with you ensure you have the very best, safest and enjoyable experience possible.
Intercoms are in use, built in to your own Hype crash helmet for the day.
Each driver gets their HD in car footage from the day.
It is not possible to use your own cameras.
Yes, available for corporate events or private groups. Please book 12 spaces on the day you require, or contact us to discuss a bespoke event on another date.
Motorsport can be dangerous of
course, but rest assured Hype have over 20 years experience in running safe events on track. We only use the very best operators, instructors, equipment and cars prepared to the highest standards.
Each driver has a standard excess of £5000 for any accident or damage caused to the car. For just £250 a driver can reduce their excess to just £500. Insurance is provided by Grove&Dean Motorsport Insurance.
Anything comfortable, we suggest light layers. Legs must
be covered. Flat soled trainers (no heels).
Race suits are not required but
welcome if you have one.
Race boots and gloves are not
required but recommended to enhance your experience (see our shop).
Hype provide hospitality throughout the event (drinks, fruit, snacks) and you are welcome to bring your own lunch or use the restaurant on site.
Rain is unfortunately one element of your day we can't control but can make your day even more entertaining with some key car control skills learnt on the day. The cars are run on the best dry/wet tyre in the business and our team of instructors will ensure you are safe and enjoy the wet driving out on track.
You can cancel 30+ days prior
to the event date receive a full refund.
Cancellations between 15-30 days of your event date receive a full credit.
Cancellations within 14 days of your event date will not receive any refund or credit as we will not be able to resell your space.
Name changes are available throughout FOC up to 48 hours prior to the event.